We love our digital cameras at the Bangkok Photo School. We love the immediacy of digital, the versatility and the control that working in the digital medium provides.  However, making the most of our digital files requires a whole new skill set and this workshop will give you access to the tools and techniques we use on a daily basis in our professional work.
Our digital workflow needs to be consistent, comprehensive and effective. We like taking photos, we don't want to spend all our time at a computer so this class is designed to provide you with a working guide to practical Lightroom storage and post-production techniques.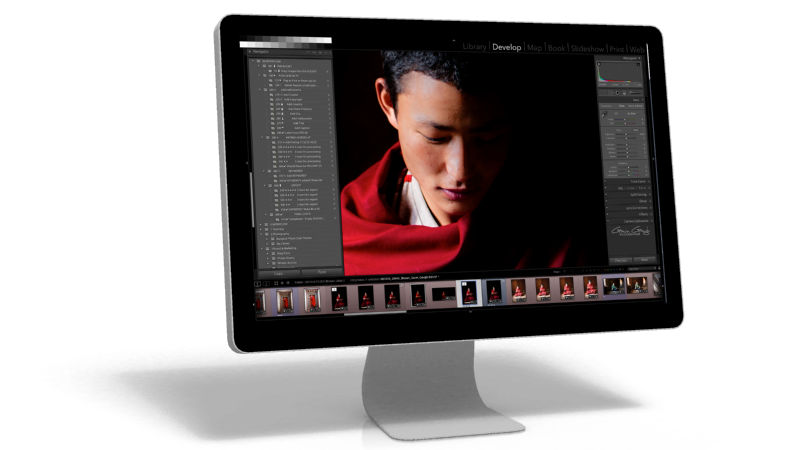 Our Adobe Lightroom Workshop is split into two classes, each focusing on a specific aspect of the Photographer's Workflow.
Class One – "Managing Your Digital Files"
In the first class you'll learn what Lightroom is and how it works, including an overview of Lightroom's preferences to make sure Lightroom is working correctly.  We'll cover backups and digital storage and discuss how to manage many thousands of image files.  After an introduction to Lightroom and digital file management you'll get an in depth look at the Library Module and learn how to import your images; organize your images with flags, ratings and labels; and edit metadata and apply keywords.
Class Two – "Processing Your Digital Files"
We've split the workshop into two classes so that once you go home after the first class you'll have an opportunity to import some of your own images into your Lightroom catalog to work on during the second class. The second class is where you'll learn how to get the most out of your digital images using the Develop Module.  You'll learn a variety of post-production techniques such as adjusting white balance and tone, enhancing color, cropping and getting rid of dust spots. We'll also show you how to make both global and local edits.
In both classes we'll demonstrate the power of presets, show you how to import pre-made presets, and also how to make your own.  Whatever questions you have about managing digital images, we can answer. Yes, we're geeks. We admit it. But in this context, you'll be pleased that we are.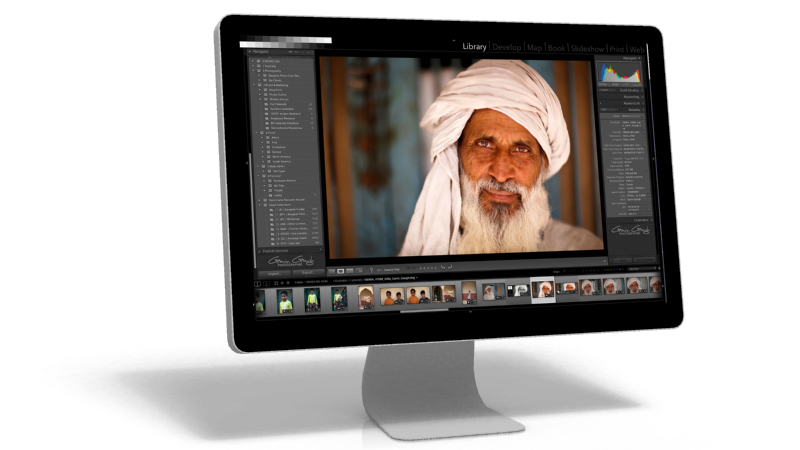 The class is based upon Gavin Gough's popular "Photographer's Workflow" e-book and each student attending the class will receive a complete copy of the e-book, along with all presets and access to a series of video tutorials, to watch at your leisure.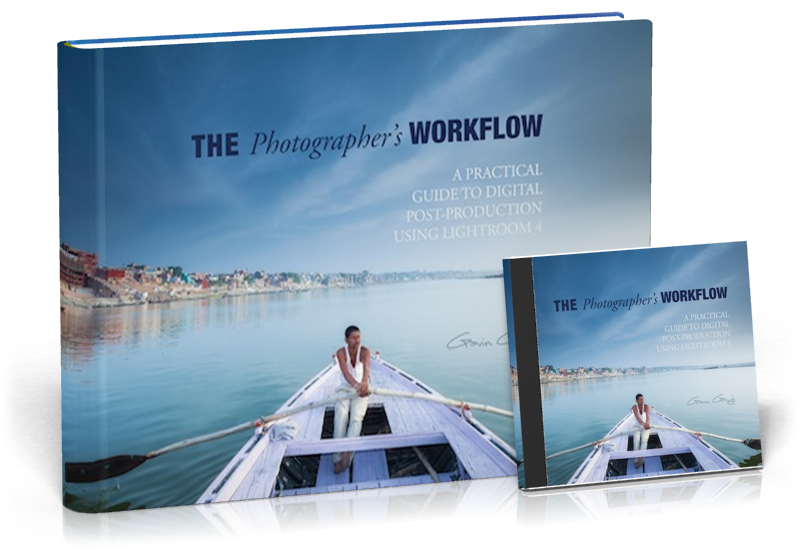 At the completion of this class, students will have an appreciation of how Adobe Lightroom works, how it relates to image files, how to create and manage an image archive database and how to carry out standard editing techniques, including exposure and white balance control, contrast and clarity, cropping and lens corrections, sharpening, cloning, red-eye reduction, vignetting and many more post-production tools.
Professional Tutors
Our Adobe Lightroom Workshop is taught by JJ Michael, who has great experience in helping students to make the most of their photographic opportunities. JJ has been bringing his considerable knowledge and enthusiasm to classes at the Bangkok Photo School since 2010.